Travis Herberger, a Longview, Texas artist, is fascinated by watercolors. His art reflects the environment in which he lives. It is so easy for him to paint busy urban settings because there are so many colors to choose from.
In addition to moving things around for compositional reasons, Travis never eliminates elements just to make something "pretty". In addition to sketching and painting, Travis Herberger spends a lot of time in the studio. Drawings from photographs and paintings that he creates on-site with his own hand-painted brushes are among his works.
Over the years, Travis Herberger's travel experiences have influenced his work. In his lifetime, he has traveled to many different places, including Europe, Africa, and South America. Some of the most prestigious art magazines have also featured his work.
In this interview with Travis Herberger, you will learn more about his art.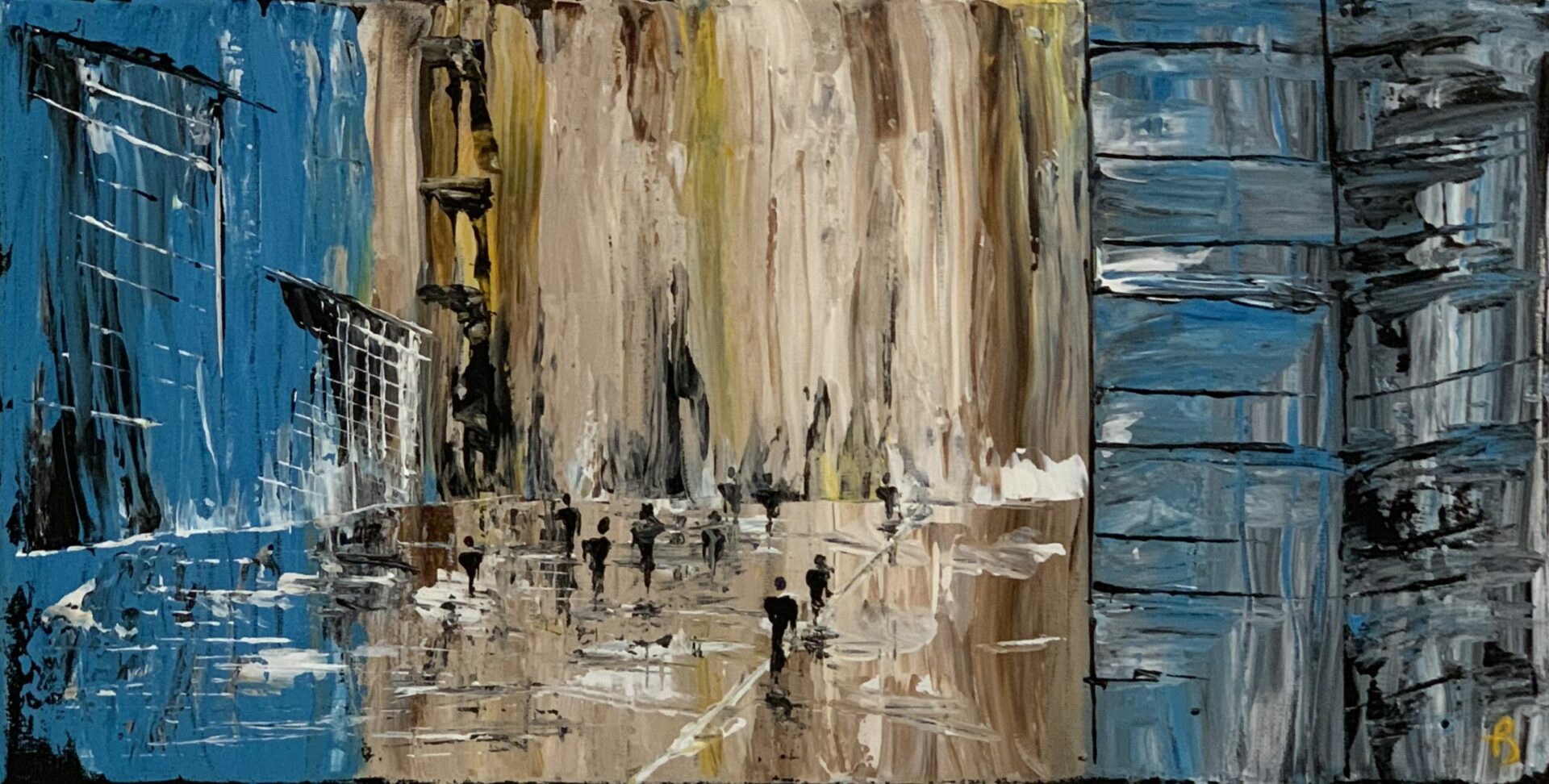 What first attracted you to art?
Travis Herberger: Painting was always a part of my life, but it wasn't until I was in my twenties that I became completely obsessed with it. I had always loved to draw and paint, but the more I explored the medium, the more I discovered there was to offer. For example, watercolor creates an appearance that is so lifelike. I remember reading one ad that read, "It's not just paint. The colors are real, the light is real, and so is the feel of the couch". It's a powerful statement and it stuck with me. In fact, that's still one of my favorite ads!
How has your art journey been so far?
Travis Herberger: So far, my art journey has been really exciting. I started out as a hobbyist watercolorist, but now, I'm a professional watercolor artist. I've had some great opportunities to showcase my work in both large-scale and small-scale exhibitions. I was even recently invited to a retrospective show in New York City! I've also had the opportunity to work with some amazing sponsors, including Dots and Dashes, a leading online shop for watercolor painting supplies, and FramePrints, a leading online frame shop.
What are some of the most challenging aspects of your job?
Travis Herberger: As a professional artist, there are almost no challenges that I haven't been able to overcome. As a hobbyist, I faced challenges, but they weren't the same challenges that a professional faces. For example, my watercolors don't always come out the way I want them to. I always want to improve my technique, so when I'm struggling, I look at what I'm doing wrong and try to correct it. There are also no challenges that I haven't overcome with hard work. As a member of the military, I've spent a fair amount of time on extended assignments, so I've had plenty of opportunities to work hard. Finally, I've always had a lot of positive support from my family and friends, so it's been easy to keep going when things get tough.
Do you have any final words for our readers?
Travis Herberger: Art is a creative process that can be both fun and challenging. As you progress in your career, you'll begin to appreciate the creative process even more. You'll begin to understand the importance of setting goals for yourself and achieving them. You'll also learn how to deal with setbacks, which can be really challenging for a beginner. All in all, I'd recommend painting to anyone who is interested in a creative outlet that is both physical and mental. It's a fulfilling form of expression and a great hobby.
Conclusion
The travel experiences of Travis Herberger have influenced his work significantly. A number of prestigious art magazines, including Time magazine and The New Yorker, have featured his work. More about his work you can find on his blog on Quora.